Connect With Us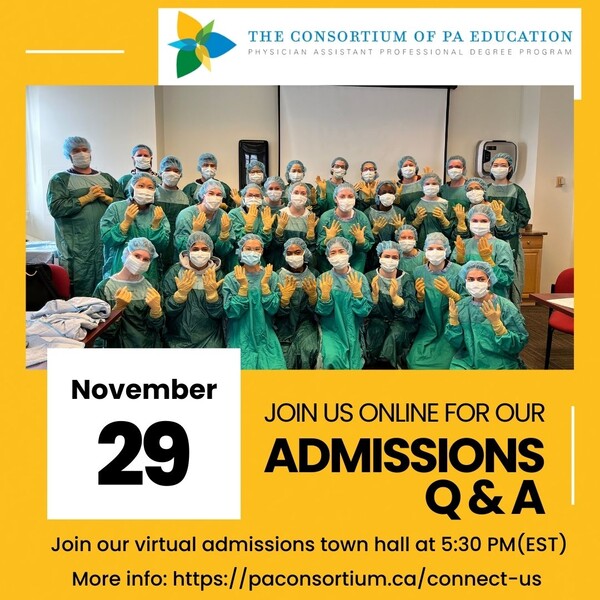 Join Our Admissions Q&A!
Are you interested in applying to the PA Program? Do you have questions about the PA admission requirements or the application process? Please join us over Zoom on Wednesday, November 29 at 5:30 PM (EST) at our PA Program Admissions Town Hall. Representatives from the PA team will be available to provide interested applicants with information such as application requirements, an overview of the process, important deadlines, and much more! We hope to see you there!
If you have any questions, please connect with out admissions team at admissions.pa@utoronto.ca. 
Book an appointment with a PA Admissions Officer
If you have questions about the PA Program, our admission requirements, or the admissions process, you are welcome to book a private 15-minute online appointment (hosted on Microsoft Teams) with a member of our admissions team. Please see below for available dates and click the provided link for availability and booking details.
IMPORTANT: If you are unable to attend your scheduled appointment, please provide a minimum of 24-hours notice to admissions.pa@utoronto.ca to cancel your appointment.